I CAN'T BELIEVE WE DID ALL THIS!
Welcome to DAY 2 of our adventure in London!
Our morning started out exploring Trafalgar Square.
This Piazza is basically a commemoration of the British Naval victory in the Napoleonic Wars against France and Spain, who took place off the coast of Cape Trafalgar;  you will in fact notice a display of statues (admirals and generals) and memorial fountains.
The monument which mostly catches attention is the one dedicated to Admiral Horatio Nelson, who died in the Battle of Trafalgar.
Nelson's Column is in fact 169 feet tall (!) and it is surrounded (or symbolically protected) by 4 massive and beautiful bronze lions.
The square hosts and has hosted several community gatherings, concerts and political demonstrations since the 1800s, which makes it a significant landmark.
We then walked a little over 10 minutes to Soho, in particular to 20 Frith Street, where Mozart lived, and Soho Square, where Giacomo Casanova lived.
Unfortunately we found out that neither the composer's or the gigolo's residences are still in place…at least not in Soho.
As we were in fact staring, nose up, at what we thought was Mozart's residence windows,  a couple of locals wondered what we were finding so interesting in a….kindergarten! 🙂
I later discovered that both Casanova's and Mozart original residences were demolished and that a commemorative plate in honor of the composer is on the (still standing) house on 180 Ebury Street in the Belgravia district , where he also lived and were he actually composed his first simphony.
We got a glance of the area anyways, which stands out for its colorful small restaurants and cafés facades, music clubs and movie businesses.
Soho has been the heart of the sex industry for over 200 years but has now cleaned up and is a residential area, largely hosting the gay community; its bohemian vibe definitely needing further exploration next time I visit.
NEXT STOP, THE BRITISH MUSEUM
My sister wanted to give a cultural twist to my nephew's adventure and being me passionate about Egyptian history and relics, I got on board with visiting this completely free and renowned landmark.
The 266 years old museum (in 2019) displays a wide collection of HUMANKIND ARTIFACTS; not solely and much of Britain's history here in fact, but Africa, Ancient Greece and Rome, Ancient Egypt, the Americas, Asia, Middle East, and Europe in general.
A MUST GO VISIT FOR HISTORY LOVERS, the British Museum supports itself with donations, great books, gift shops and a large food court.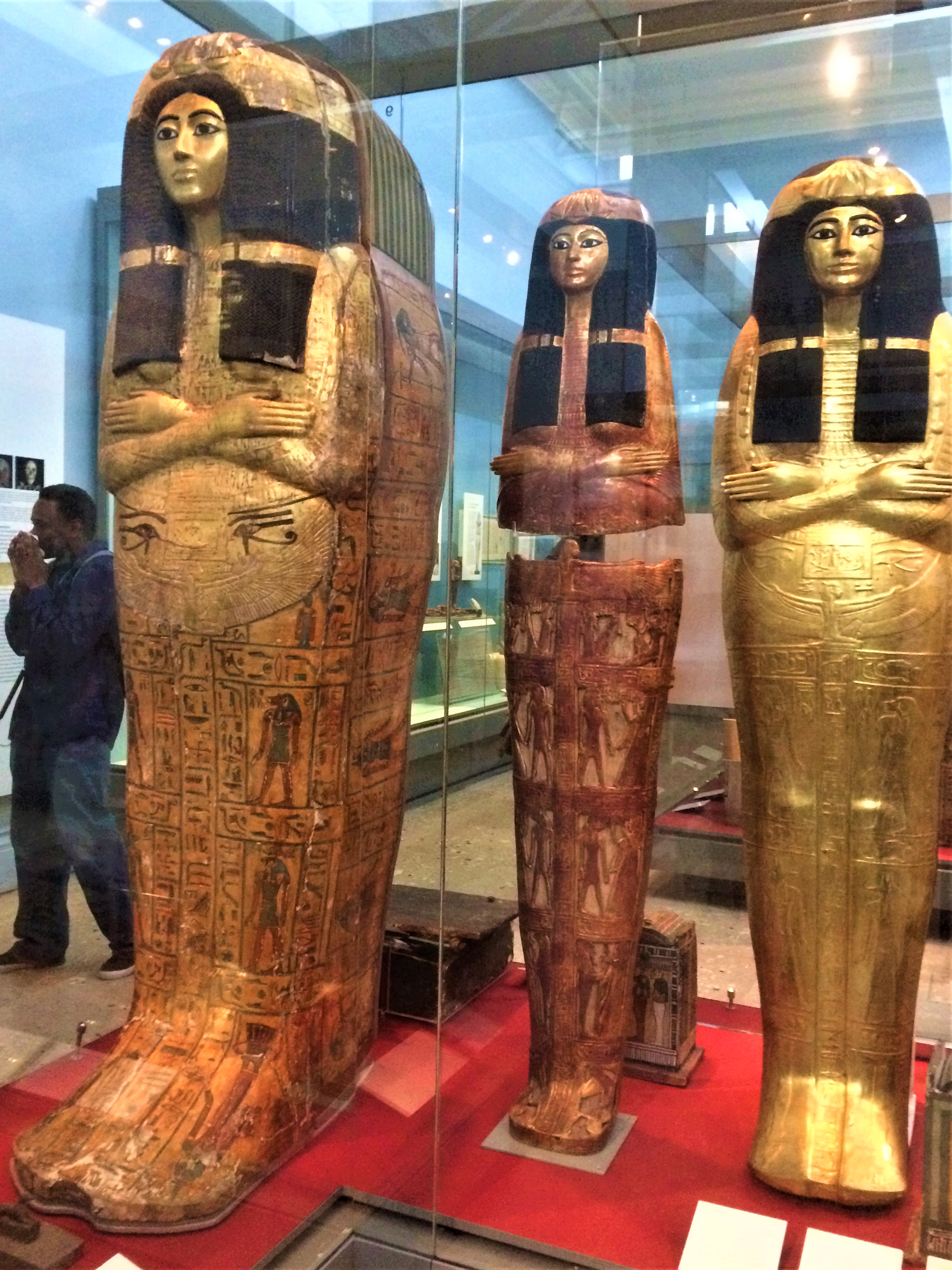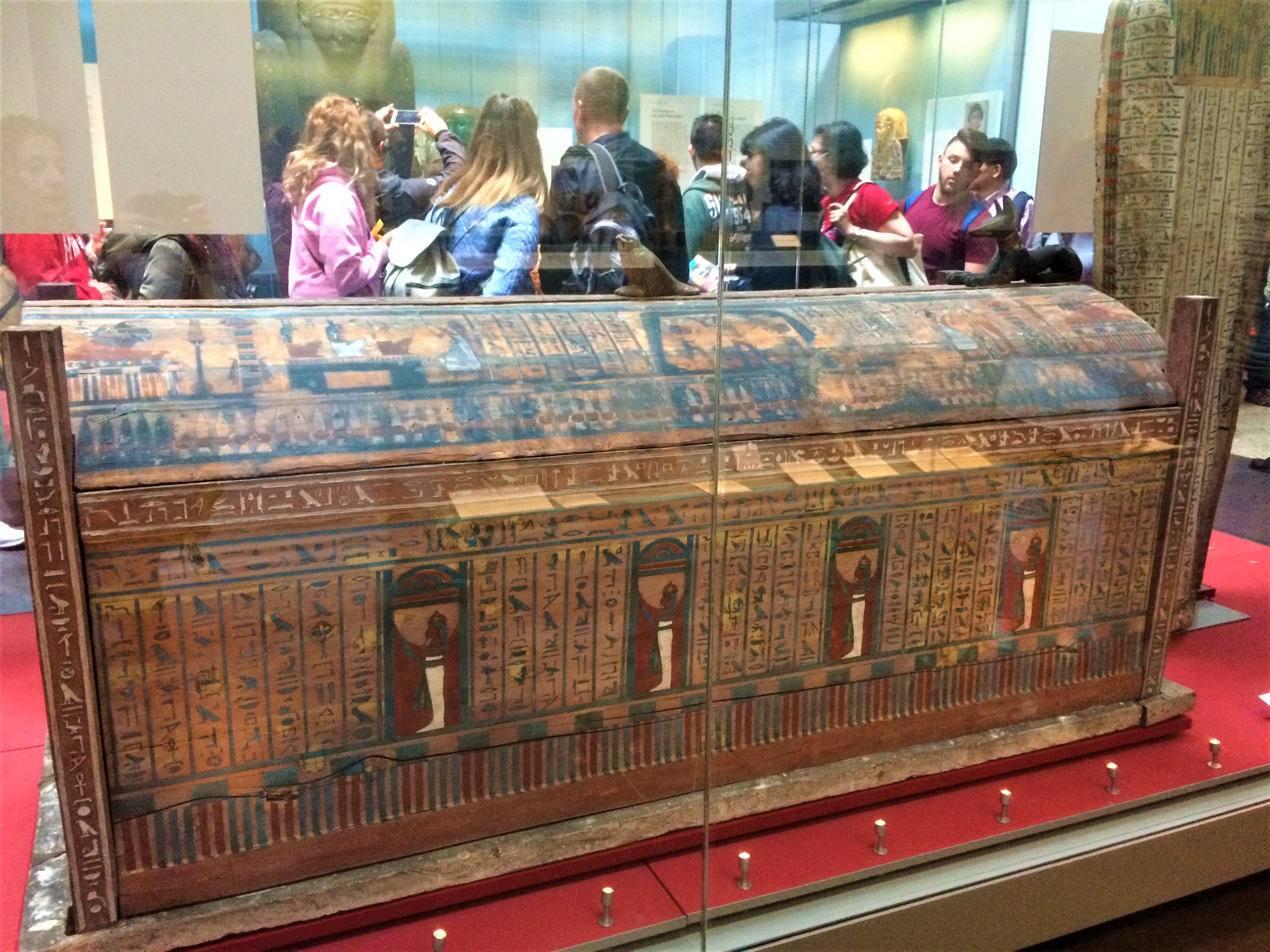 ON TO CAMDEN TOWN 
We highlighted a couple of popular markets to visit: the Borough Market (Southeast London) and the Camden Market (Northwest London), in Camden Town, which is also where Amy Winehouse lived (and died), whom I am a huge fan of.
Once left the British Museum, getting to Camden was easy; we walked about 10 minutes to get on a double decker bus to Camden High Street and traveled for 11 minutes circa.
Camden Town has been a residence for the working class for a long time; as the railways and canal improved transportation and connections, industries, pubs and public houses (prostitutes) increased as well.
However, as the entertainment venues grew, the district cleaned up and became, during the 60s, the epicenter of the youth cultural revolution where music (Punk Rock particularly), culture and politics were one entity.
Eventually and as for today, the upper class populated the district as well.
LUNCH TIME!
Once arrived in Camden we were starving but luckily it only took us few steps before I noticed this restaurant with a very enticing name: The Blues Kitchen.
The welcoming sign was already inviting – you'll understand once you see the pic below 🙂 – and as we walked in, I was stunned by the very cool décor (see more here) which included pictures of Blues Kings AND A STAGE!
I am a blues rock lover so it was a pleasant surprise to discover that this restaurant is also a live music venue.
Unfortunately (and logically) no live music at lunch time but definitely a place to go back to during evening times for the whole food/drinks and music experience.
I later found out that The Blues Kitchen is Winner of the 2015 and 2017 Certificate of Excellence and highly rated not only for its ambiance but also for its wide whiskey collection and quality food which we very much enjoyed.
Food at the Blues Kitchen is very much Southern U.S.A. oriented.
From the brunch/lunch/dinner menus you can choose from Cajun fried chicken, to shrimp jambalaya and gumbo. But also burgers, delicious mac n cheese, salads, fun cocktails, sandwiches and pancakes! Check out the menus here.
I HIGHLY RECOMMEND YOU DINE HERE, IF YOU ARE A COMFORT FOOD AND/OR A BLUES-SOUL MUSIC LOVER.
AMY WINEHOUSE 
My very resourceful sister found out that, limited to that week, there was an exhibit about Amy Winehouse at the Jewish Museum!
As anticipated above, Amy lived and and died in Camden Town so the exhibit plus walking by bars and places where she used to hang out, made it the absolute cherry on the pie for me! Even though it wasn't MY birthday trip :).
A short walk from the Blues Kitchen and you arrive at the Jewish Museum.
The ground floor walls pictured Amy in large scale and were actually the only ones we could take pictures of. No pictures allowed in the room were the exhibit was…
As we walk in the dedicated area, a consistent amount of Amy's belongings were exposed in enclosed displays.
It was very touching to look at her first guitar, her notes and comments, her songs drafts, shoes, clothes and pictures of her unfortunate sad life.
I've read every single memo there was and found out elements of her existence, mostly family related, I had no idea of.
A TRUE STAPLE IN THIS SIDE OF LONDON, AND A TRULY TRAGIC LOSS; I have been lucky enough to stand in third row staring at her at the Alcatraz Club in Milan in 2007…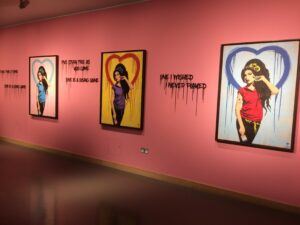 pic by Erika Price
CAMDEN MARKET
It is ONE OF THE MOST VIBRANT, big and hectic Market Worldwide! Definitely a lot of Punk Rock vibe still alive here from the look of some of the buildings to the people! A delight for young folks and less young with a Rock Soul ;).
BUT NOT ONLY!
With hundreds of indoor and outdoor shops, there's really something here for EVERYONE:  antiques, vintage clothes, records, artisanal items and several food stalls, made our visit very entertaining!
It would take a whole day to explore it all so we mostly kept going and enjoyed the picturesque surroundings, which beauty is amplified by the adjacent canal.
The Market often schedules special events (art, cuisine and music) so check their calendar before you go! See more about what to explore, here.
SUGGESTION: IF YOU ARE NOT UP FOR MIXING WITH A HEAVY YOUNGER CROWD, OPT FOR MORNING TIMES.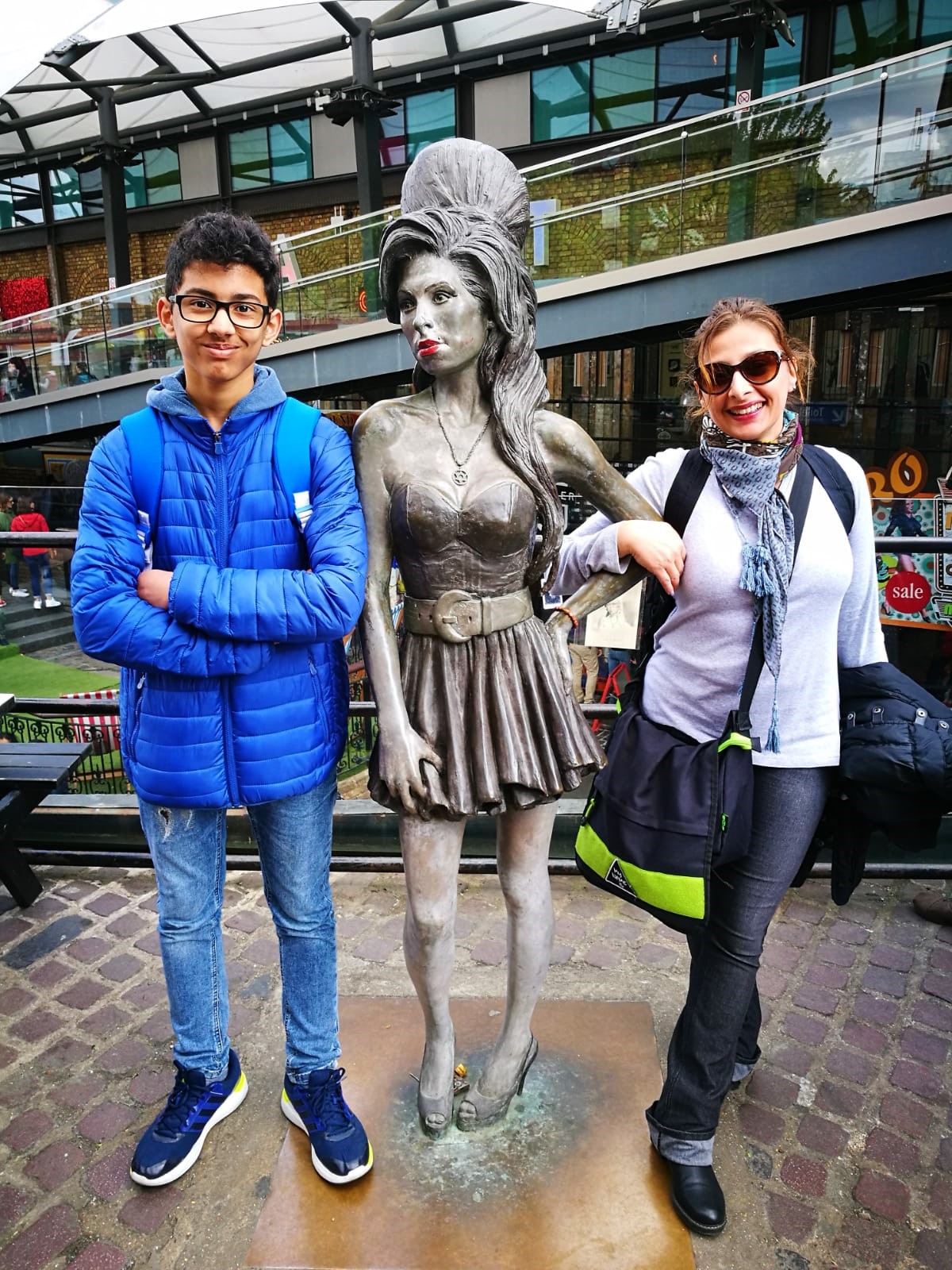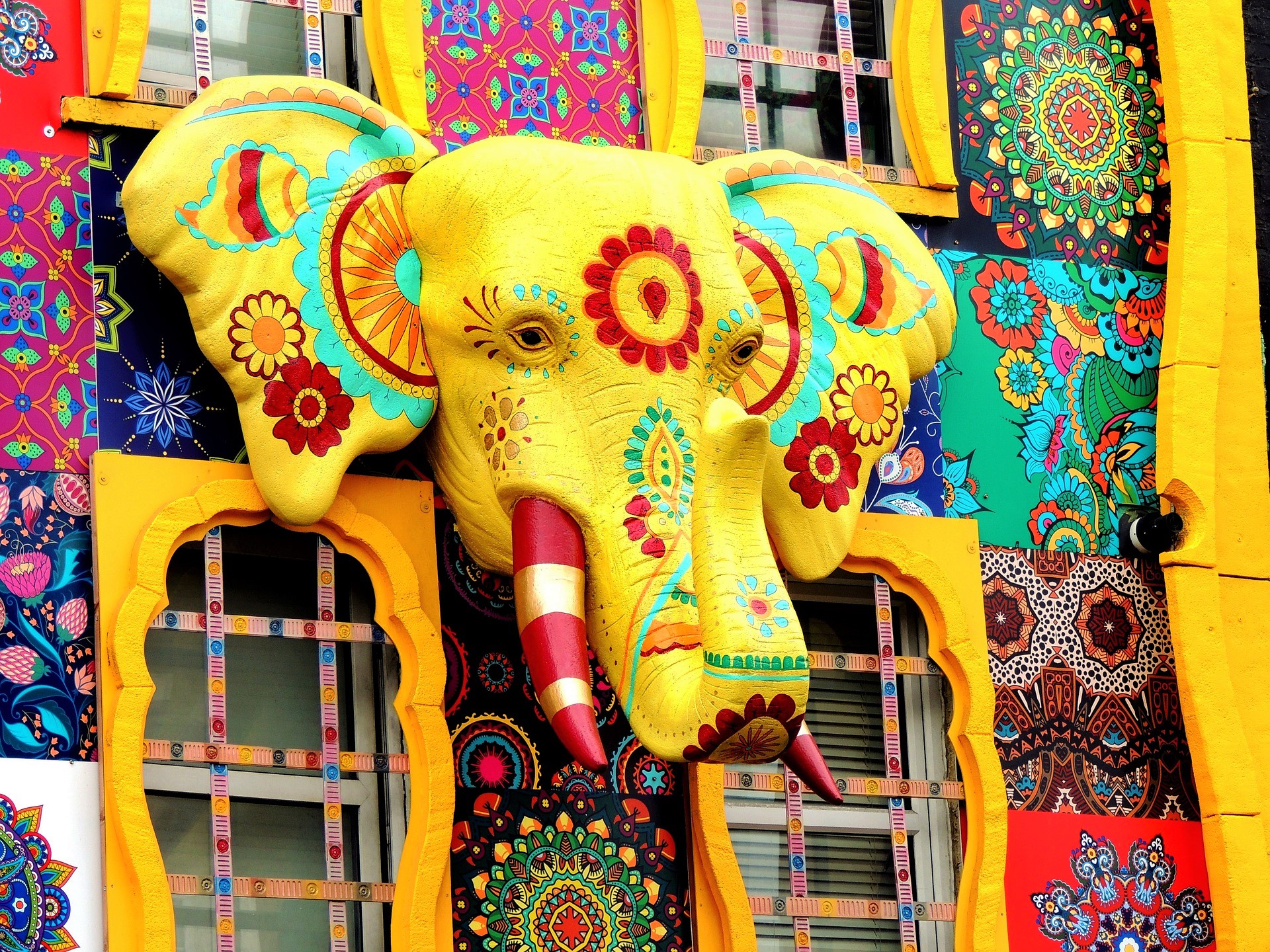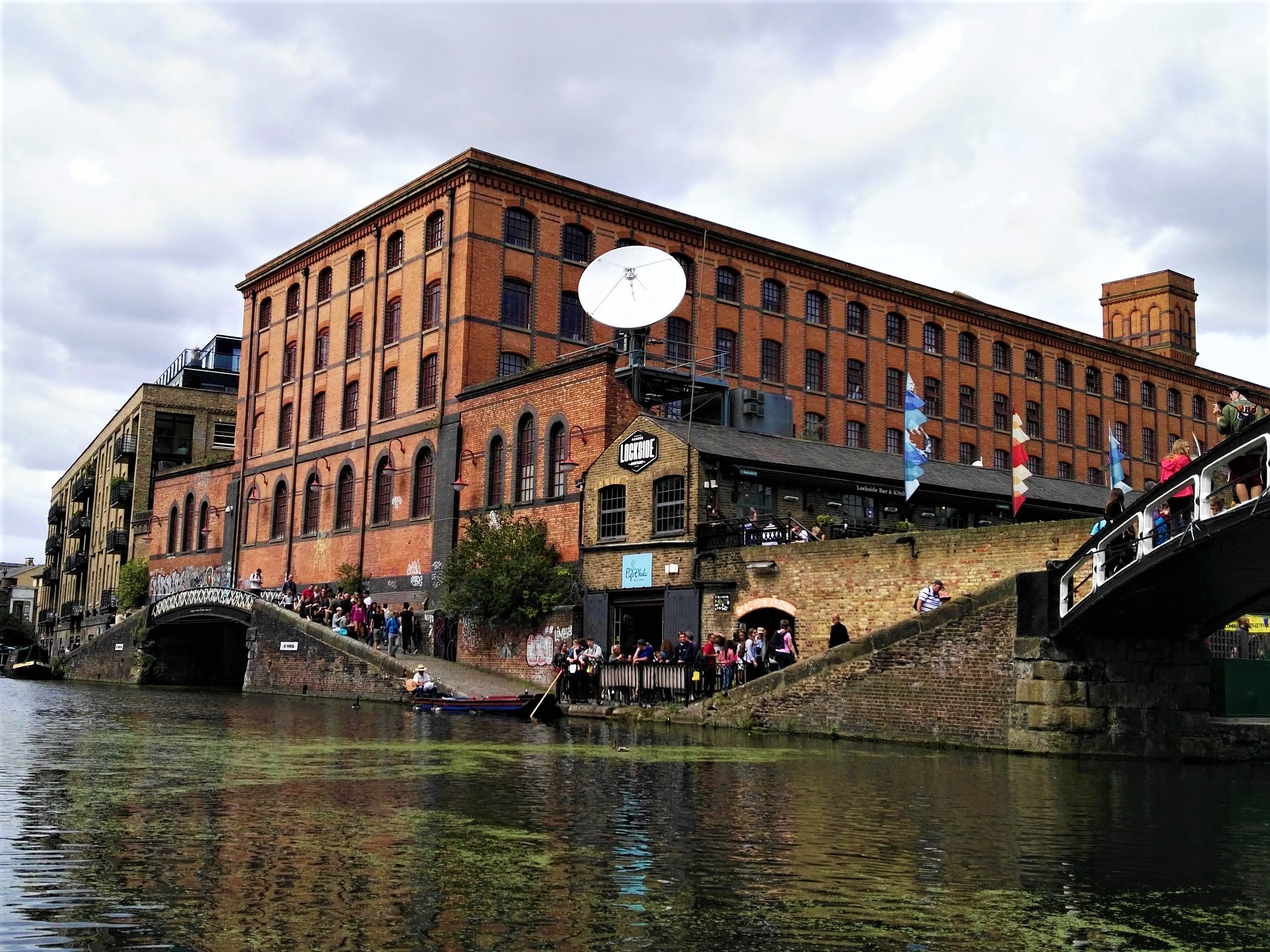 From the Camden Lock Market we walked 6 minutes to the nearest Tube which in 20 minutes took us to our next destination: Embankment Station.
We chose this station because it is 1 minute walking from the Embankment Pier, where we used the River Bus Service  to take a panoramic tour of the river.
YOU CAN BUY INTO A GUIDED TOUR OF THE RIVER OR YOU CAN DO YOUR HOMEWORK AND SAVE A GOOD AMOUNT OF MONEY USING THIS PUBLIC TRANSPORT (on board refreshments for purchase), like we did; either way DON'T MISS THIS EXPERIENCE!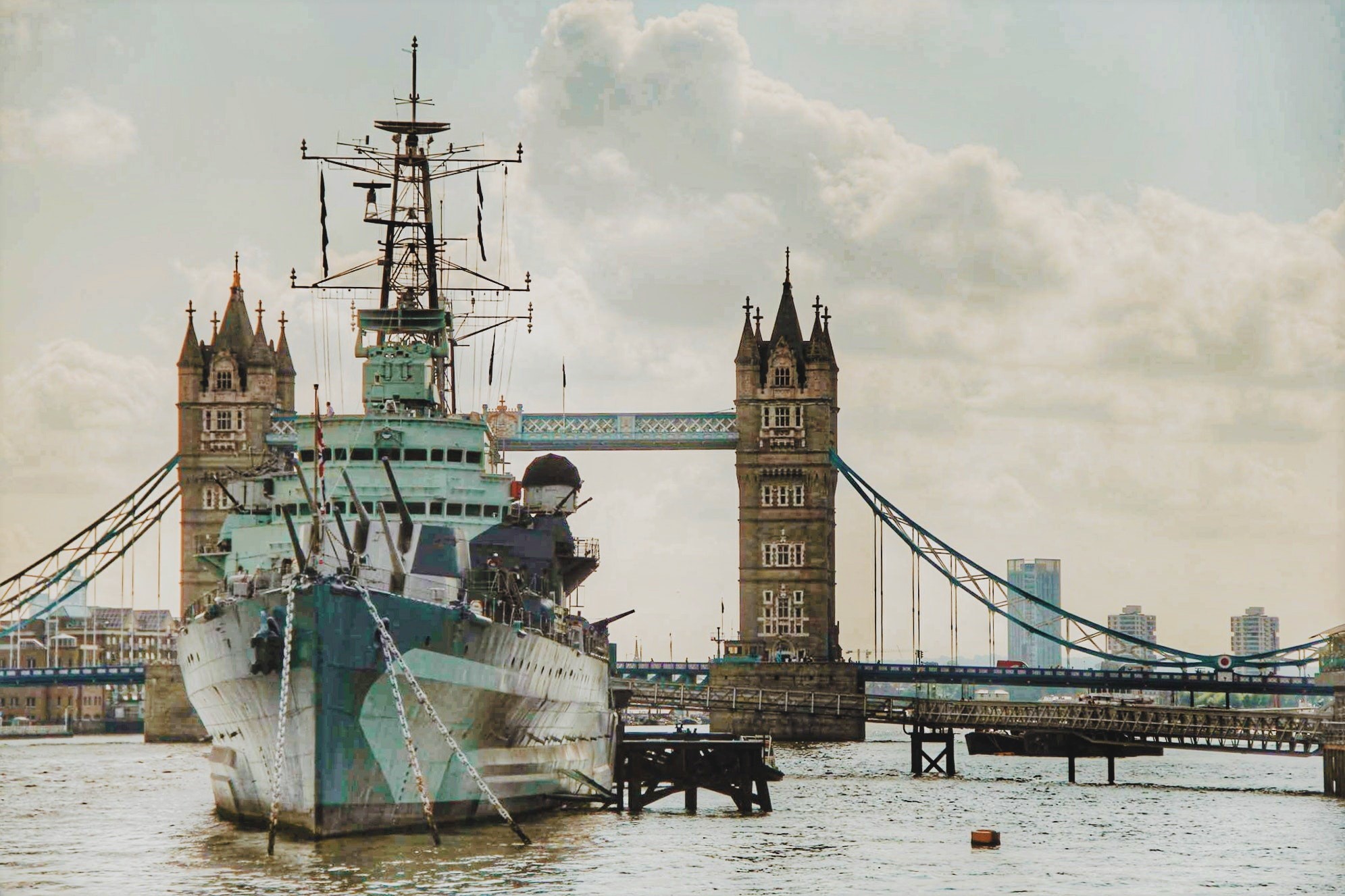 NEXT STOP, THE TOWER OF LONDON
We got an amazing shot at the TOWER BRIDGE as we approached our stop and LET ME TELL YOU, YOU MIGHT HAVE SEEN TONS OF PICTURES OF IT, BUT AS IT APPEARS BEFORE YOUR EYES, IT IS ABSOLUTELY BREATHTAKING.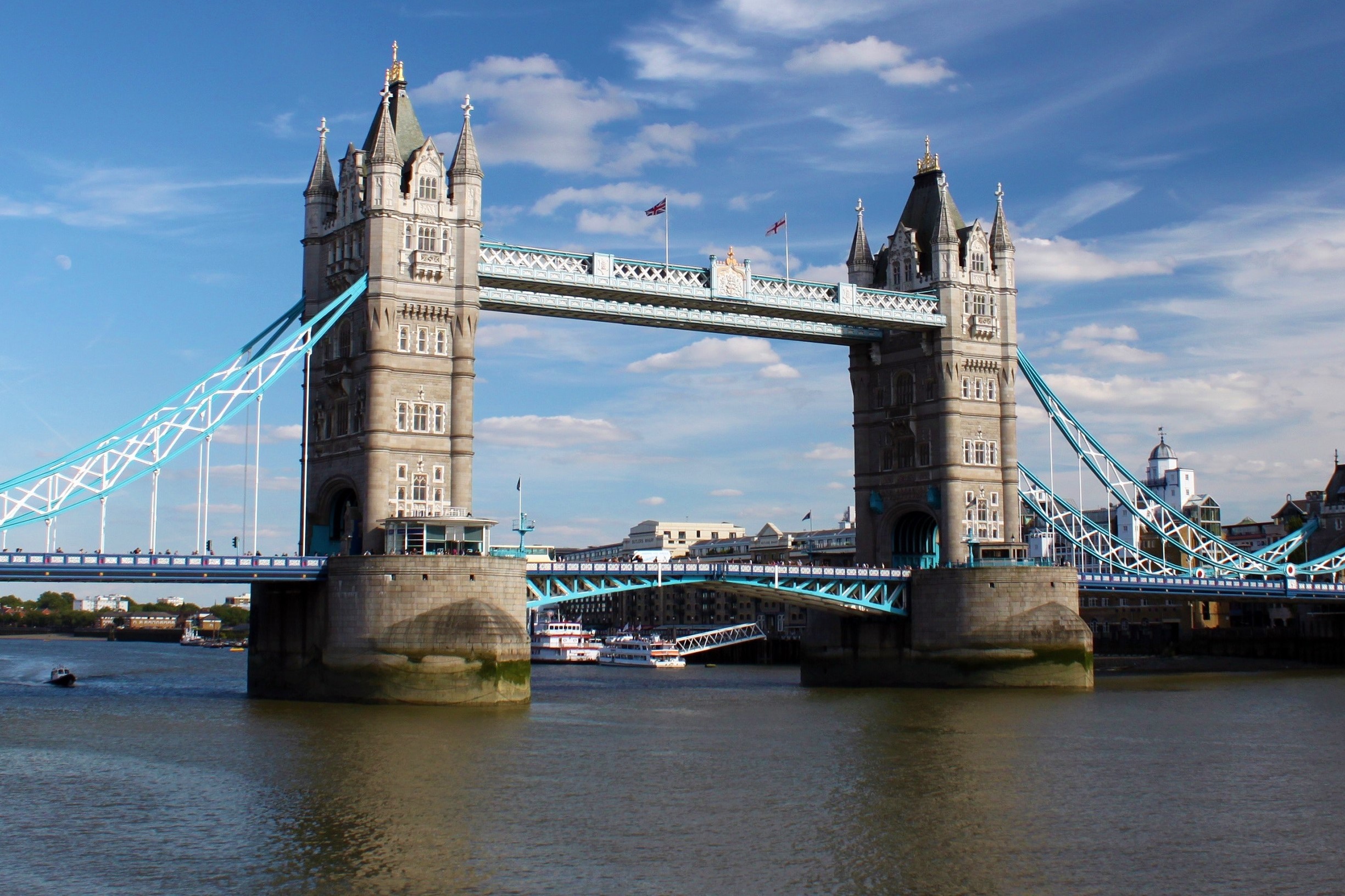 THE TOWER OF LONDON is a castle that was built to serve as fortress where the royals would reside in time of wars and where their valuables – along with the Nation's money – were stored.
To these days, the Crown's Jewels are also secured and guarded here, available for tourists to see.
The Tower also served a very dark purpose: PRISON AND EXECUTIONS with legends about ghosts of executed queens surrounding this landmark; we walked around and gathered a bit of its history by reading the various plaques.
FROM THE CASTLE, JUST A SHORT WALK TO AND ON THE TOWER BRIDGE.
We could not miss getting a close glance of this masterpiece, which regretfully ended our extraordinary visit!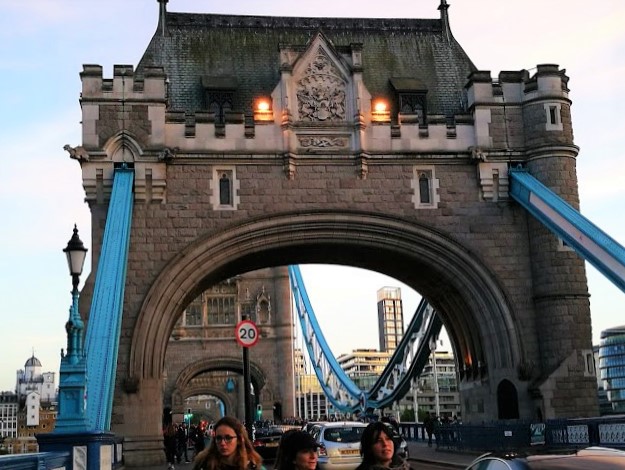 WHAT WE MISSED THAT YOU SHOULD NOT (from our original list of things to do):
The Borough Market  , if you love diverse food experiences and fresh produce;

The Basement Tea

Room

, in the heart of Camden Market, HIGHLY RECOMMENDED HOT SPOT for a wonderful and authentic Afternoon Tea Experience!

 My sister just recently hit this spot we missed in 2017 and LOVED IT!

Tour inside the Tower of London: visit times end at 5:30 pm; tickets available on line. Prepare for the tour of this Medieval Jewel, learning more about it here
HOW DO YOU FIND THIS GUIDE? Leave your comments below!
See also: London in 2 Days – Our very unique adventure DAY 1
DON'T MISS MY POSTS, SUBSCRIBE TO MY NEWSLETTER HERE! I promise no junk and no overloading your email addresses. Quality posts only.