DURING COVID 19 in Los Angeles RESTAURANTS ARE CLOSED BUT GROCERY STORES OVERFLOWING? WHERE'S THE COHERENCE IN THIS HEALTH CONCERN REGULATION?
As per Sunday March 15, 2020 L.A. Mayor Garcetti ordered bars and restaurants to close, until March 31. YEAH…LOTS OF TEASING GOING ON HERE… AND POORLY HANDLED BECAUSE:
FIRST: dear Mayor, IT IS TOTALLY THE RIGHT THING TO DO.
HOWEVER, tons of people are filling GROCERY STORES with no respect for distancing whatsoever which after all makes it one of THE MOST DANGEROUS PLACE TO BE FOR CUSTOMERS AND EMPLOYEES! Who is respecting 6 feet distancing in the store? NO ONE. Who is respecting the "limit capacity" rule that was initially imposed to restaurants? NO ONE.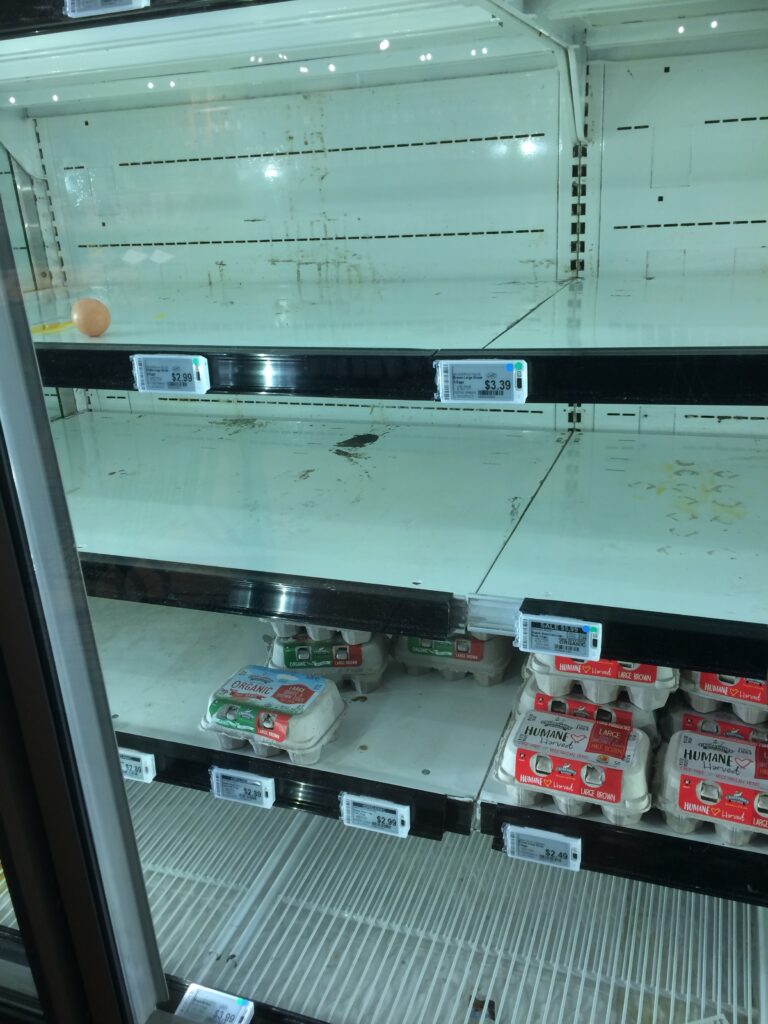 IN ITALY customers are allowed to enter 3 to 5 at the time MAX. This not only allows the safe distancing to be maintained but also "forces" customers to shop with discipline.
In fact, long lines to wait entering the store eventually discourage from UNNECESSARY purchases, allow the staff enough time to restock shelves AND MOST IMPORTANTLY DRASTICALLY REDUCE RISK OF CONTAMINATION, which is the very reason why the shutdown of food and entertainment business has been implemented in the first place.
SECOND: from a look to what's happening in heavily affected countries and considering USA is way behind with testing, I'd rather be told that the closures are for INDEFINITE TIME than be teased with the 2 WEEKS TIME THING.
THIRD: As for today I still see shows like DR. OZ where the studio is filled with people. May be not live? And if so how long ago was recorded? WHAT ABOUT CUTTING RISK OF CONTAMINATION HERE? In Italy NO PUBLIC IS ALLOWED IN TV SHOWS…
THIRD: As much as SOME people and SOME stores are AUTO-REGULATING themselves by limiting going out or the amount of purchasable essential, AUTO-REGULATION seems to me SYNONYM OF ANARCHY.
WE NEED TO BE REGULATED SO THAT THERE IS NO CONFUSION! THERE HAS TO BE ONE RULE FOR ALL WHEN THINGS LIKE THIS ARE BIGGER THAN US! After all isn't this why pay whom seats in higher chairs?
ULTIMATELY: How come Italy Vs U.S.A., the latter being one of the most powerful country in the world, has its grocery stores fully stocked at all times? 5 days after the first pandemic started, here in L.A. I still can't find toilet paper and still experiencing a large variety of empty shelves…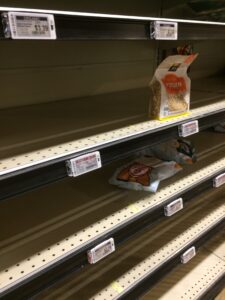 STAY SAFE OUT THERE MY FRIENDS! AND FOLLOW THE RULES!
DON'T MISS MY POSTS, SUBSCRIBE TO MY NEWSLETTER HERE! I promise no junk and no overloading your email addresses. Quality posts only.